Buy Property on Dwarka Expressway, Retail Shop, Plots, Flats and Villas - Gurgaon
Wednesday, 3 June 2015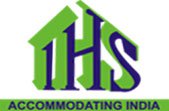 Contacts

Kanwar Pal

9899768068
Item description
Investor Home Solutions: The best service provider in Real Estate world in Dwarka Expressway
Explore your opportunities in the expanding world of real estate in Gurgaon. Investor Home Solutions is the finest agent to cater to your needs in this growing sector. We are specialist realtors with strategized plans in place to assist you in managing your real estate investments.
Investors and home searchers have come to enjoy our excellent services. With the growth in Gurgaon, the population moving here looks for a realisable company for advice on the property that they want to invest in. We have helped many families put their roots in and around the city. Contact our offices today and get enlisted with us. Let us help you get the best real estate investment opportunity in the market.