The importance of eating seafood - Especially for pregnant women - Gurgaon
Tuesday, 7 March 2017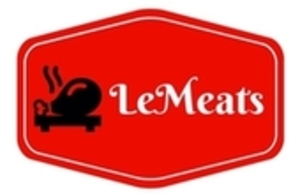 Contacts

jeet kumar
Item description

Read This article to know the importance of eating seafood specially for pregnant women.
Eating seafood twice in a week was shown to reduce the risk of dying from heart disease (whether you have heart disease or not).
The health benefits of eating a variety of cooked seafood outweigh concerns with mercury, even among young children, pregnant and nursing women.
Eating seafood at least twice in a week during pregnancy and breastfeeding was shown to raise omega-3 levels and help improve babies' eyesight and brain development.
About Author:
Buy SeaFood Online at our online store. LeMeats is an online SeaFood store located in Gurgaon. LeMeats is founded by Saqib Qureshi who is a 3rd generation poultry farmer and a businessman. LeMeats specializes in offering additive free Chicken, Mutton, Sea Foods and much more. LeMeats adhere to strict meat processing standards to ensure delightful experience to all its customers.