Business In Netherlands - Gurgaon
Saturday, 13 April 2019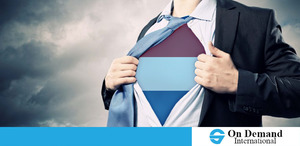 Contacts

Ritika

09599293700
Item description
Want to conquer the business world, but with a small budget? Want to build the right business, but not sure if you have chosen the right location? Plan to get a good start for your business and have a good idea, but lack the expertise of a commercial organization? If all of these issues are worrying you and prevent you from doing business, then you should consider shifting your focus to doing business in the Netherlands.

The Netherlands has recently become a major player in the world of business and politics and has a growing health economy. The country has a strong service industry, enabling foreigners to carry out various businesses in a variety of industries, such as agri-food, life sciences, chemical industry, electronics, water technology, engineering and so on.

If you want to succeed by focusing on your business, company formation in the Netherlands is the right choice for you. The country and its laws and regulations provide sufficient space for local and foreign companies and provide a progressive environment for international trade, efficient exports, innovation, asset protection and cooperation.

Why do you want to invest in doing business in the Netherlands?

Enjoy additional security
Business owners can establish a Dutch BV structure for accountability reasons to ensure that the security of personal assets does not go bankrupt.

Get exciting tax deals
Netherlands Company Formation helps owners enjoy many tax-friendly features, advantages and solutions to achieve efficient operations and encourage expansion in a short period of time.

Strategic location in Europe

The Netherlands offers the perfect strategic location for the European, Middle Eastern and African markets. Due to the central location of the country, not only small start-ups, but even large companies, have headquarters in the Netherlands. Many European, American and Asian companies have moved to this place to do business.

Greater flexibility

The Dutch government has streamlined the registration process for private limited liability companies (BVs), providing greater flexibility for owners who wish to open branches in this region of the world. Business owners can enjoy greater flexibility in joining the Dutch BV or establishing the rules of the company in the Netherlands.

Contact us or leave a query for more information about European Company Formation and discuss your needs!