University Shiksha Saath - A Unique Global Education Platform - Gurgaon
Wednesday, 13 November 2013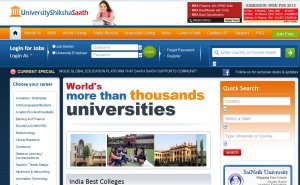 Contacts

Rosy Hyden

01244113661
Item description
University Shiksha Saath provides Free Information about MBA, courses, entrance exams, study in abroad, Foreign Universities. A unique global education platform that university shiksha saath supports community of teachers, professors , students and common person.
Students who want to use the free information university, institute and colleges can go to the our site university shiksha saath link, scroll throuth the list of available all info about colleges and university.
www.universityshikshasaath.com
M-23, OLD DLF SEC-14
GURGAON-122001
E-Mail Us: info@universityshikshasaath.com
Call Us at: 01244113661
Mo: +91- 9896124587
Location: Gurgaon- India.