Supertech Basera Affordable Housing @ 8468003302 - Gurgaon
Monday, 30 March 2015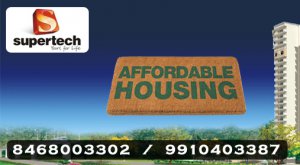 Contacts

samar

9555077777
Item description
SUPERTECHLaunch BASERA AFFORDABLE
HOUSING in sector 79 Gurgaon
For More Details:
httpnewlaunchgurgaon.in/Gurgaon/T4/? Supertech_Basera_Affordable/127
Supertech BASERA Affordable Housing Project in Sector 79, Gurgaon is among the few affordable housing projects having more than 12 acres of land bank. This residential complex would be an ideal habitat for your mind and soul where special emphasis has been laid to bring nature into your homes. BASERA in Sector-79, Gurgaon is the only affordable housing project touching the Aravali Hills, this would provide an atmosphere where silence allows you to hear yourself and peace absorbs all the stress. BASERA is set in one of the most beautiful places in perfect harmony with nature and in close vicinity to lavish and premium living.