Refrigerator Repair in Gurgaon - Gurgaon
Thursday, 22 June 2017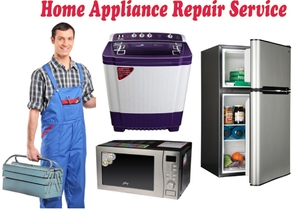 Contacts

Aapkamistri

9711755608
Item description
Appliance Customer Care's technicians offer punctual expert repairs to home and business electric appliances like fridge, washing machine, AC, and All electric appliance repair service in Gurgaon, Noida, Faridabad and Delhi Areas. We offer 7 day refrigerator repair in Gurgaon with flexible booking times to costume client's availability. Refrigerator repair in Gurgaon promptly service all make and model of Fridges in the Gurgaon Area, keeping the whole thing very simple & strain free.
AC and Washing Machine Repairs
For years, we have been repair, install and service all major brands of washing machines and AC throughout Gurgaon and the Delhi NCR area. We always offer a punctual service because daily appliances need to be set, and quick!
Fridge and Dishwasher Repairs
We strive to assist our clients as punctually and well as probable for all fridges and dishwasher repairs. Our clients are all the time our top priority and focus. We are one of the mainly trusted names in refrigerator repair in Gurgaon, because of our name for punctual and expert services.
Need prompt fridge repair service? www.appliancecustomercare.in is ready for all your appliance repair requirements. From fridges to washing machines and AC, we're forever more than prepared to assist. Feel free to Call +91 9711755608 and discuss with our fridge, washing machine and AC service technicians.